About Us
Modern Dentistry From A Kind And Friendly Team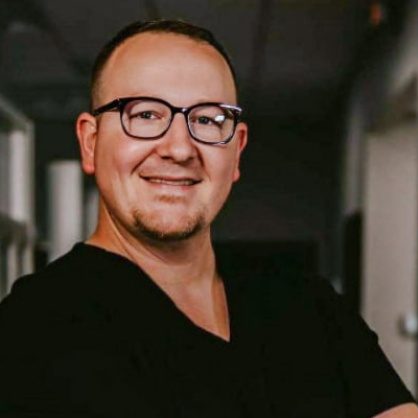 Jonathan Ehlers, DDS
Driven by a passion for healthcare, dentistry became Dr. Ehlers' chosen profession due to its blend of medicine, art, and engineering. He finds fulfillment in improving patients' health, self-esteem, and confidence, leading him to open Tiger Family Dental in the fall of 2016.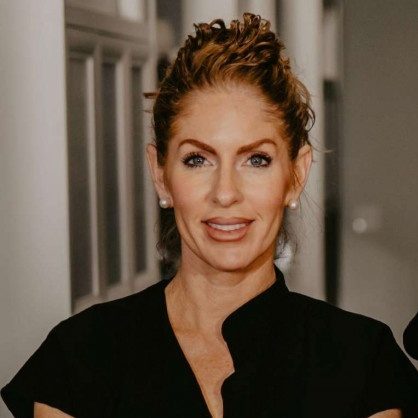 ERIN COLEMAN, DDS
Dr. Coleman has taken numerous postgraduate education courses, including training in pediatric dentistry and adult sedation dentistry. This allows her to provide you and your entire family with comprehensive care and comfortable visits.
Testimonials
learn why people trust us
★★★★★
"Enjoy going to the dentist, with the crew at this place. I'm surprised I can even get in! Always personable and have some cool technology to keep me informed and up to speed on what I need to keep my BIG smile healthy." – John K.
★★★★★
"Friendly staff from appointment setters all the way up to the dentists. Seems like everyone loves to work there and it radiates to us that need our dentistry done. I hope that you all fare well through this Covid-19 pandemic! Can't wait to get back in the chair." – Mike G.
★★★★★
"Tiger Family Dental does a great job! My children and I find the experience a positive one. They are very professional and positive. We highly recommend Tiger Family Dental and Dr. Erin and staff." – Shannon D.
Discover why Sedalia residents choose Tiger Family Dental as their home for dental health and wellness.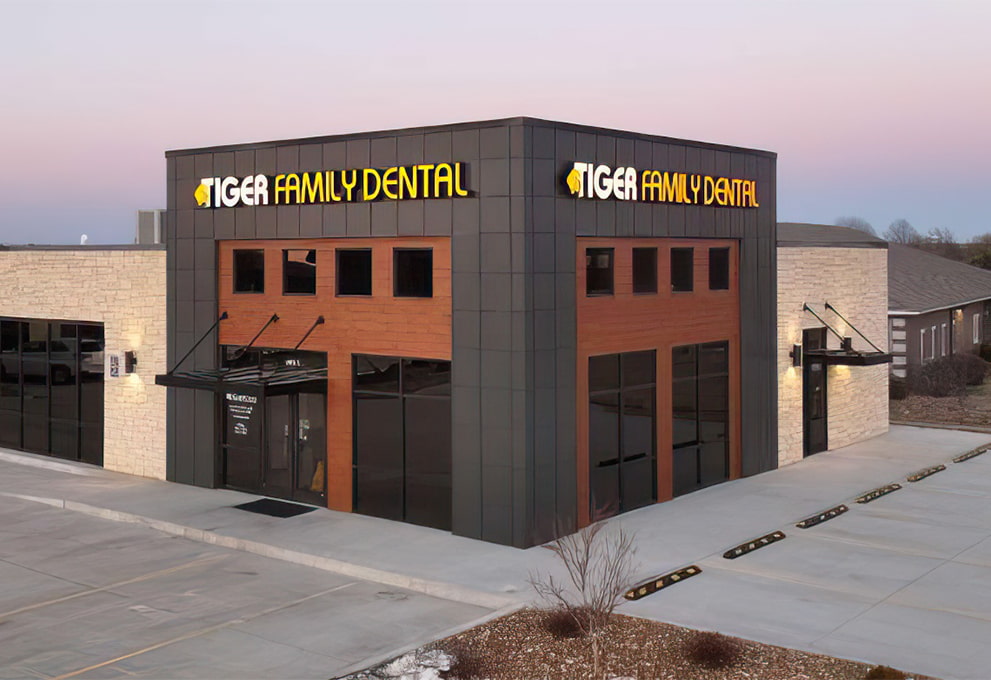 If the thought of going to the dentist makes you feel anxious or embarrassed, we want you to know… we get it! We're humans too, and we have to get our six-month checkups just like everyone else. That's why you can expect a comfortable, relaxed, family atmosphere at Tiger Family Dental. Experience the difference with a dental team that cares.
Advanced technology means fewer appointments, faster healing.
Convenient scheduling so you can get in, out, and back to your life.
Get everyone in at once with family appointment blocks.
No insurance? No problem. Take advantage of our flexible payment options.
Get in before school or after work with extended hours.
Feeling pain? Emergency services available – call now!
Get Started in Three Steps!
Step One
Schedule an
appointment
Use the Schedule Appointment button or call us at (660) 217-3291
Step Two
You talk,
we listen
To find out about your oral health goals
Step Three
Receive a personalized treatment plan
Designed to meet your oral health goals and fit your budget
Our Favorite Patients Often
Have experienced years of dental trauma
You don't have to feel ashamed of your smile, no matter it's condition. Our team are experts in caring for even the most advanced dental issues.
Bring generations of family with them
We love getting to meet your crazy uncles, sassy grandmas, and all the kiddos too! No matter what age, stage, or amount of dental care is needed, we've got you.
Are on a journey to better overall health
Your mouth is the gateway to your body. Discover how better dental care can translate to better overall health.
Compassionate Team.
Wonderful Experience.
Affordable Care.