Modern Dentistry From A
Kind And Friendly Team
Tiger Family Dental prioritizes your comfort and well-being by providing a relaxed environment, a sympathetic ear and personalized treatment plans. We aim to improve your oral health and confidence with the smile of your dreams.
Dental Care You Can Count On
At Tiger Family Dental, we understand that visiting the dentist can be an anxious experience, which is why we are dedicated to providing you with a comfortable and relaxing environment where you can start feeling better than when you walked in. Our compassionate team combines modern dental technology with a genuine passion for your entire well-being. We believe that oral health plays a vital role in your overall health, so we take the time to listen to you so we can create a personalized treatment plan that addresses your unique needs and concerns, and your budget. You deserve the smile of your dreams - a smile that boosts your confidence every time you show it to the world.
Technological Foundation
We've invested in the latest advancements in dental technology so our patients can experience the most modern and efficient dentistry available today.
Relationship Driven
We're committed to building a solid relationship with you based on trust, compassion, and understanding so that we can provide you with personalized dental care.
Considerate & Friendly Team
Our kind and welcoming team is dedicated to providing you with exceptional dental care in a comfortable environment.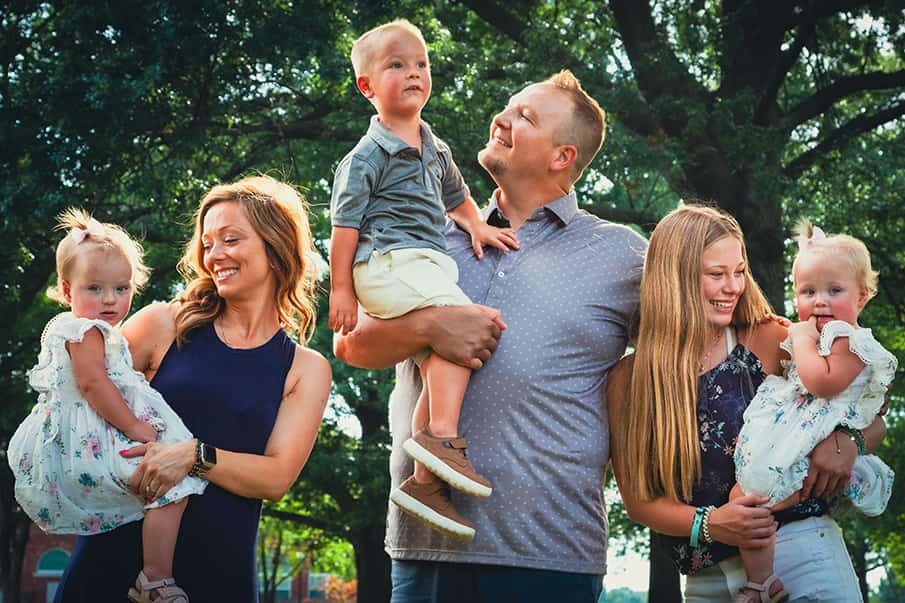 Meet Dr. Ehlers
Compassionate and Exceptional Dental Care
Our team provides incredible dental care, but we take our commitment to the next level by providing each patient with personalized, gentle, and compassionate care. We love being a part of the Sedalia community and helping our patients have beautiful, comfortable smiles that they are proud to show off.
We make dentistry enjoyable with the little things - greeting you with a warm smile, comfy massage chairs, aromatherapy to help you unwind, and a friendly approach to your treatment. We believe that dentistry can be a comfortable and positive experience for every member of your family.
Take the step to a healthy oral journey
Step One
Schedule an
appointment
Use the Schedule Appointment button or call us at (660) 217-3288
Step Two
You talk,
we listen
To find out about your oral health goals
Step Three
Receive a personalized treatment plan
Designed to meet your oral health goals and fit your budget
Comprehensive Care Under One Roof
We offer comprehensive dental services using modern technology to give you a comfortable experience. We also specialize in the following:
Introducing the Yomi Robot, the key to minimally invasive dental implant restorations. With its high precision, we minimize risks and promote healing for a faster recovery. It will help us restore your missing teeth as comfortably as possible.
If you are looking to improve the appearance of your smile and boost your self-esteem, we got you. With our multitude of cosmetic options, we will have you confidently showing your beautiful, brighter, and straighter smile in no time.
No matter the state of your teeth and gums, we will help restore them to health so you can smile confidently again. We aim to make you feel better than when you came in by giving you the smile of your dreams and getting you started on a healthy oral journey.
We provide comprehensive dentistry services that work to prevent oral health issues and boost your self-confidence at all times. From routine check-ups to advanced treatments, we are your one-stop dental shop.
At Tiger Family Dental, we believe that your natural teeth are your greatest asset. That is why our preventative dentistry services are designed to help you preserve the health of your natural teeth.
At Tiger Family Dental, we concentrate on prevention. This means we invest in the services and technologies that contribute to your child's long-term oral health. Preventing dental conditions means less time in the dental chair in the future.