Services
At Tiger Family Dental, we offer comprehensive dental care to maintain your oral health and your smile beautiful. Our team of experienced dental professionals is here to provide you and your family with top-quality dentistry services. Join our dental family today and experience the joy of exceptional dental care in a fun and welcoming environment.
General Dentistry
Experience Exceptional Comprehensive Dental Care
We provide comprehensive dentistry services that work to prevent oral health issues and boost your self-confidence at all times. From routine check-ups to advanced treatments, we are your one-stop dental shop. With modern dental technology and a compassionate, caring approach, we'll keep your smile healthy and bright.
General Dentistry
Dental X-rays
Fluoride therapy
Professional Teeth Cleanings
Comprehensive Dental Exams
Fillings
Extractions
Root canal therapy
Snoring and sleep apnea therapy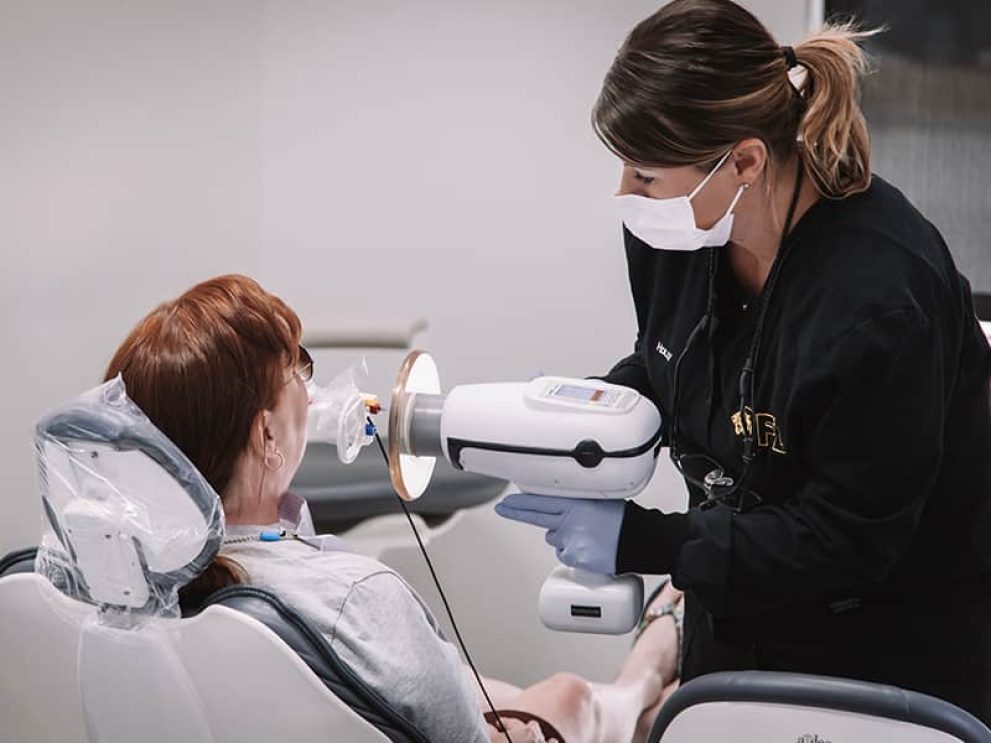 Cosmetic Dentistry
Boost Your Confidence With a Beautiful, Healthy, and Straight Smile
The days of you feeling self-conscious about your smile are over. We believe a beautiful, straight, and healthy smile can boost your confidence and positively impact your overall well-being. Hence, we offer teeth whitening to brighten your smile and other cosmetic dental services to help improve the appearance of your smile. We are committed to creating a smile that you can proudly and confidently show off.
Cosmetic Dentistry in Sedalia, MO
Tooth-Colored Fillings
Porcelain crowns
Teeth Whitening
Porcelain Veneers
Children's Dentistry
Nurturing Positive Dental Habits For A Lifetime of Exceptional Oral Health
Instilling healthy dental habits in children early on is crucial to their long-term oral health. Our pediatric dentistry is designed to help your child establish healthy oral habits so they can grow with a beautiful, healthy smile. We ensure your child receives comfortable and compassionate dental care because we know that positive experiences from an early age prevent dental anxiety later in life.
At Tiger Family Dental, we concentrate on prevention. This means we invest in the services and technologies that contribute to your child's long-term oral health. Preventing dental conditions means less time in the dental chair in the future.
Children's Dentistry in Sedalia, MO
Our preventive services for children include:
Comprehensive exams
X-rays as needed
Professional teeth cleanings for older children
Dental sealants to help fight cavities
Fluoride treatments to strengthen and remineralize enamel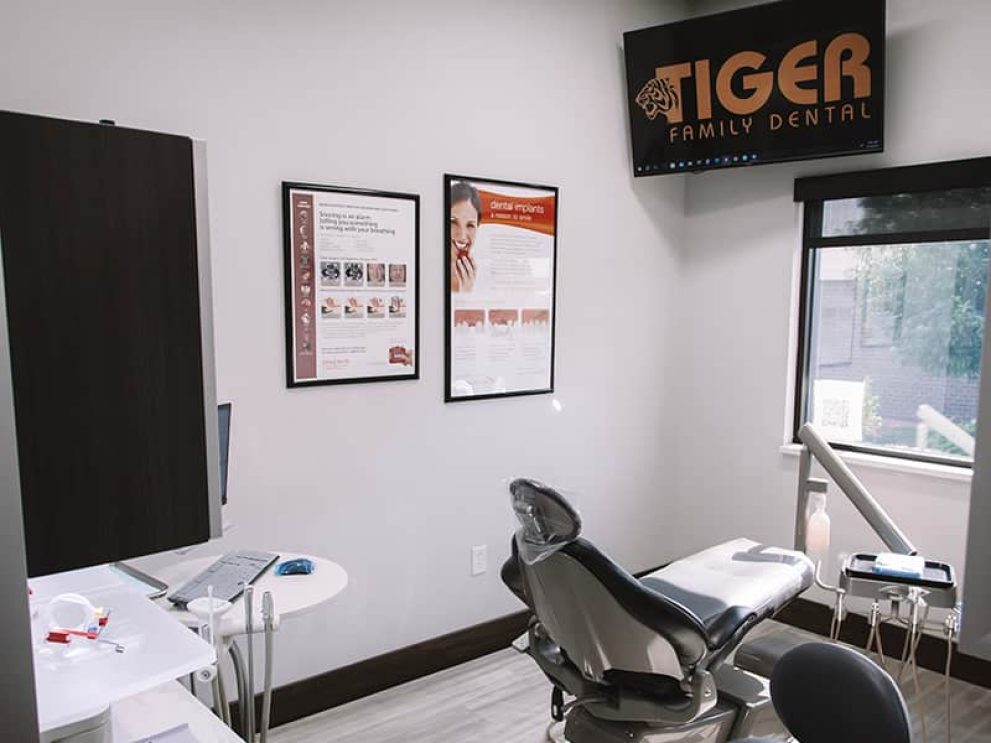 Restorative Dentistry
Restoring Your Natural-looking Smile
Tooth decay or tooth loss is very common and nothing to be ashamed of. However, it can have a negative impact on the appearance of your smile and self-esteem. That is why, at Tiger Family Dental, we offer a variety of restorative dental services, from dental bridges to dentures, to help restore the beauty of your natural-looking smile. With the help of advanced technology and our expertise, we will restore your smile and your oral health as comfortably and quickly as possible.
Restorative Dentistry Sedalia, MO
Our restorative services include:
Dental Bridges
Dental Crowns
Dental Bonding
Partials and Dentures
Root Canals
Dental Implants
Introducing Yomi Robot-Assisted Dental Implants
Say goodbye to the impact of missing teeth on your confidence and smile. Tiger Family Dental is proud to offer The Yomi Robot for your dental implants procedure, making your tooth replacement experience as comfortable as possible. With Yomi's precise and minimally invasive implant placement, you'll enjoy a quicker recovery and a restored, radiant smile.
Dental Implants
Why we chose the Yomi robot:
It's minimally invasive, precise, reduce complications, and improves comfort.
There is reduced nerve damage risk with real-time visualization.
It offers customized surgical planning for individual needs.
Provides guided implant placement, streamlined workflow, improved efficiency, and faster recovery.
It has advanced planning and guidance for increased predictability and accuracy.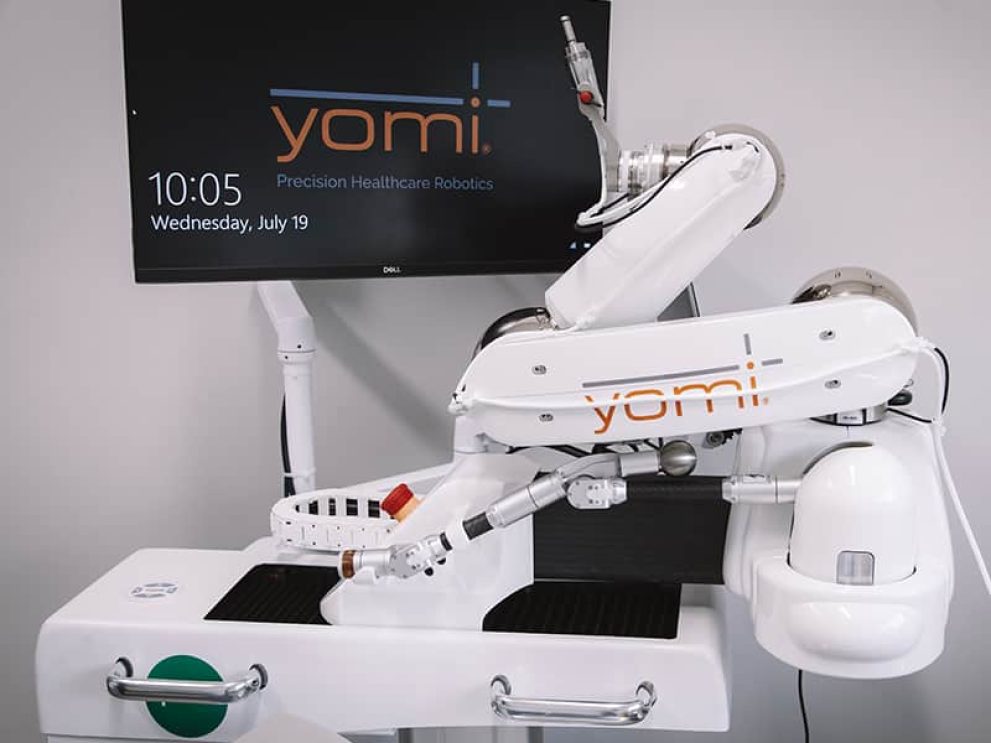 Technology
Modern Tools For Improved Dental Diagnosis And Treatment
At Tiger Family Dental, we prioritize your comfort and strive to provide you with optimal dental care. Through our investment in advanced technology, we enhance your experience by providing efficient and comfortable treatments. Our modern tools deliver high-resolution images, enabling accurate diagnoses and effective treatment of any dental concerns. With minimally invasive techniques that eliminate the need for incisions, we promote swift healing and tissue regeneration.
Technology
3-D Cone Beam
Intraoral Camera
Digital X-rays
Digital Impressions
Yomi Robot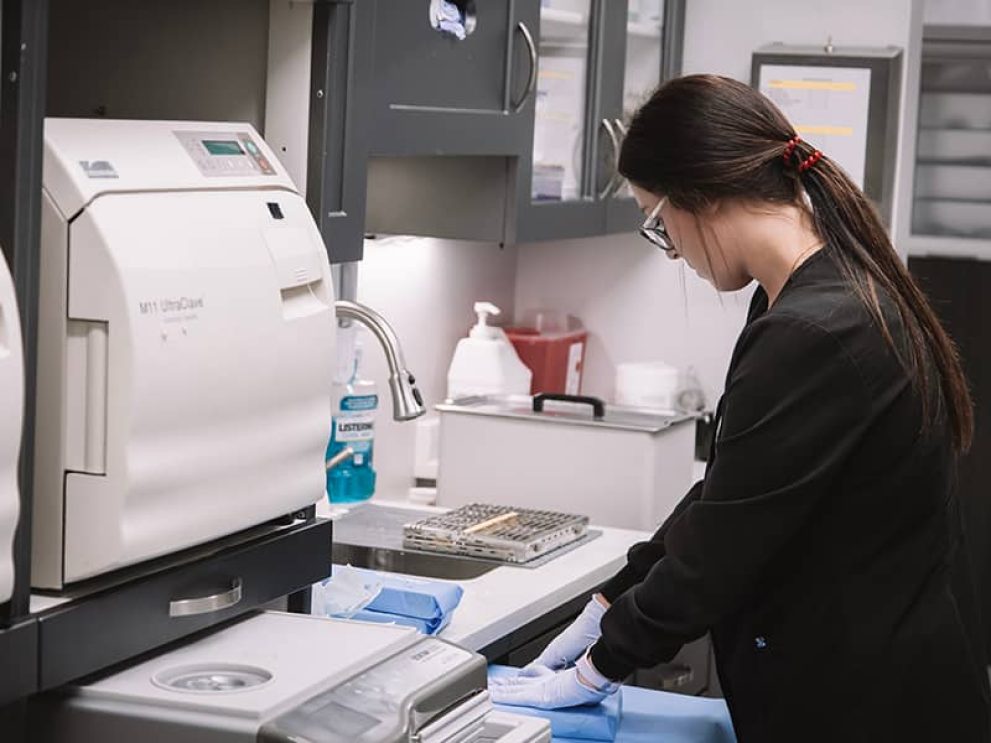 *The doctors at Tiger Family Dental are general dentists providing orthodontic and surgical services.